Parking and Lodging Information
More details about event logistics will be updated as they are confirmed.
Venue Address
Ford Motor Company Robotics Building
2505 Hayward St
Ann Arbor, MI 48109-2106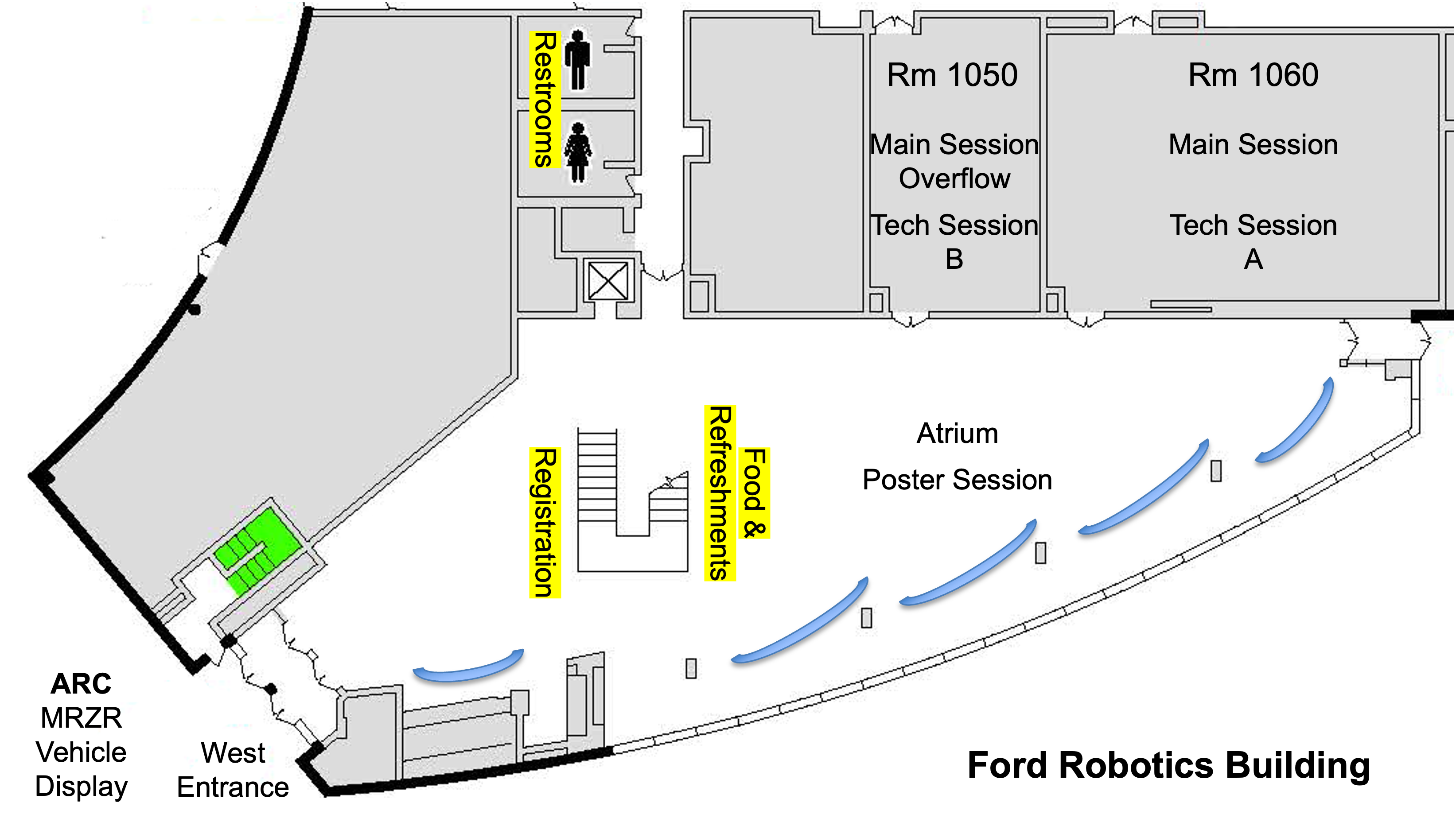 ---
Parking
Complimentary event parking is located at the Lot NC100 parking structure on North Campus. Attendees will be shuttled to and from the venue. Please email arc-event-inquiries@umich.edu if you have any queries.
NC100 Parking Structure 2800 Plymouth Rd, Ann Arbor, MI 48109 (google maps)
---
Lodging
Click on this Booking Link to Hampton Inn Ann Arbor North on Green Road for the event rate.
A guide to other hotels in Ann Arbor can be found at the Destination Ann Arbor website.