Staff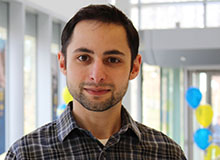 Dennis Guttman
ARC Finance Manager
guttmand@umich.edu
Dennis joined the ARC in 2019, and manages the ARC's finances, and handles other administrative/compliance-related items. Dennis is a spreadsheet wizard and an expert bureaucracy navigator. In his spare time he enjoys playing soccer and pub trivia.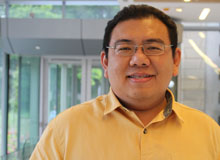 William Lim
ARC Program Manager
choonhun@umich.edu
William joined the ARC in 2002 and has served as program manager since 2011. He holds a Masters in Mechanical Engineering from U of M and is responsible for center operations. He is passionate about devouring both knowledge and food.
[photo to be posted]
Soumic Sarkar
ARC Research Engineer
soumics@umich.edu
Soumic joined the ARC in 2023 and manages the technical side of several ARC projects, in both hardware and software aspects. Soumic is a coding freak and plays with mathematics. He is also passionate about sports and the music/ songs around the world.