Partners
Partner Universities
University of Michigan
College of Engineering

Home of the ARC, the University of Michigan College of Engineering is one of the finest engineering schools in the country. Much of the College's world class resources are used for furthering education through sponsored research.
University of Iowa
College of Engineering

The University of Iowa College of Engineering, located in Iowa City, IA, is one of the United States premiere engineering research institutions. The University of Iowa specializes in design sensitivity analysis and multidisciplinary optimization, durability and fatigue life prediction, reliability-based analysis and design optimization, digital human modeling and simulation, robotics and automation, and virtual reality.
Wayne State University
College of Engineering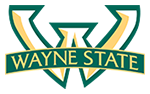 Blessed by its location in Detroit, Michigan, the heart of the American auto industry, the Wayne State College of Engineering draws strength from the region's robust engineering culture, providing students and faculty unrivaled connections to industry and the latest research and cutting edge technology. To the region and state, the College provides leadership in emerging growth areas shaping our future.
Clemson University
College of Engineering, Computing and Applied Science

For over 100 years, the disciplines of engineering, science, and textiles have been at the heart of Clemson University as it strives towards excellence and leadership. Clemson's Department of Mechanical Engineering offers a graduate degree program in Automotive Engineering, located on Clemson's International Center for Automotive Research (CUICAR) campus in Greenville South Carolina, near research and development centers of several of Clemson's industrial partners.
Oakland University
College of Arts and Sciences

Located in Rochester, Michigan, in the heart of the automotive industry, Oakland University is a growing public institution. Through interdisciplinary research and industrial outreach projects such as the ARC partnership, the University is preparing learners for the 21st-century workplace and society. Automotive Engineering Design is an area of focus for Oakland's doctoral degree program.
Virginia Tech
College of Engineering

Founded in 1872 as a land-grant college named Virginia Agricultural and Mechanical College, Virginia Tech is now a comprehensive, innovative research university with the largest full-time student population in Virginia. Through a combination of its three missions of learning, discovery, and engagement, Virginia Tech continually strives to accomplish the charge of its motto: Ut Prosim (That I May Serve).
Michigan Technological University
College of Engineering

Located in Michigan's Upper Peninsula overlooking the Keweenaw Waterway and is just a few miles from Lake Superior. A leading public research university, home to 7,268 students from more than 60 countries around the world. Founded in 1885, the University offers more than 120 undergraduate and graduate degree programs in science, technology, engineering, and mathematics. Michigan Tech offers online graduate programs for engineers working in industry, including MS, PhD, and Graduate Certificates in Automotive Systems & Controls and Hybrid Electric Vehicles. Research at Michigan Tech brings faculty, graduate and undergraduate students, community, government, and industrial partners together to create the future.
Mississippi State University
Center for Advanced Vehicular Systems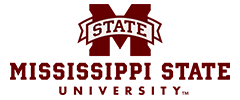 CAVS is a world-class technology development center comprised of engineering, research, development and technology transfer teams. Founded in 2002, CAVS is committed to exploring solutions to complex problems, in areas such as autonomous vehicles, materials science, high-performance computing, advanced controls, and human-machine interaction.
University of Alabama at Birmingham
School of Engineering

The UAB School of Engineering offers unique opportunities for interdisciplinary collaboration—not only within engineering disciplines but with dozens of areas of convergence, extending to other academic departments across campus as well as to local industry. The result is an environment that breeds innovation and brings historic breakthroughs within reach. With such wide-ranging faculty expertise, UAB engineers develop highly versatile skill sets that enable them to create sustainable solutions to solve the challenges of tomorrow.
University of California, Irvine (UCI)
Samueli School of Engineering

At the UCI Samueli School of Engineering, we pride ourselves on our interdisciplinary, collaborative approach to research and education. Located in southern California and part of a vibrant tech innovation ecosystem, UCI Engineering is a leader in autonomous systems and control theory, advanced materials and additive manufacturing, efficient and sustainable power generation, and climate-related extremes posing threats to infrastructure and national security operations. UCI is a federally designated Hispanic-Serving Institution (HSI) and a premier public research university.
George Mason University
College of Engineering and Computing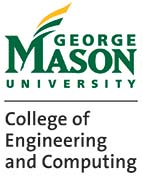 George Mason University's College of Engineering and Computing is a fast-growing force for innovation in technology and education. The college boasts nearly 10,000 students in two schools and 37 undergraduate, master's, and doctoral degree programs. Among public universities included in the National Science Foundation's Higher Education Research and Development Survey rankings, the college is in the top 50 in engineering and the top 20 in computer and information sciences. Located in the heart of Northern Virginia's technology corridor, the college stands out for its focus on emerging areas including big data, cybersecurity, biohealth innovation, robotics and autonomous systems, artificial intelligence and machine learning, signals and communications, and sustainabilty.
Central Michigan University
College of Science and Engineering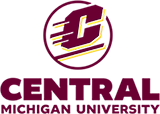 Located in the middle of the mitten, Central Michigan University's College of Science and Engineering prepares the next generation of professionals by engaging students in putting theory into practice. Whether preparing students to join the ranks of automotive brilliance downstate, to join in the preservation of the natural beauty and resources of the north, or to explore the boundaries of our universe at a micro or macro level, CMU graduates are ready to lead in areas important to our state and ever-changing world.
Worcester Polytechnic Institute
Autonomous Vehicle Mobility Institute

Worcester Polytechnic Institute's (WPI) Autonomous Vehicle Mobility Institute (AVMI) is a research, development, and technical services organization committed to exploring solutions to complex problems in areas of modeling and simulation, design, prototyping, and hybrid testing and experimentation of manned and unmanned vehicles. AVMI performs conceptual and engineering services, develops cutting-edge technologies for real-world problems, and engages in award-winning, pioneering project-based, and globally engaged curriculum that encourage students in solving important scientific, technological, and societal problems throughout their education at WPI, nationally, and internationally. In both academics and research, AVMI pursues interdisciplinary collaboration among students, with faculty across WPI's four schools, and with public and private partners to develop broad-scope solutions to socially relevant problems.
Government Partners
US Army Corps of Engineers Engineer Research and Development Center
Industry Partners
Dynamic Dimension Technologies, LLC
HBM nCode Federal LLC
High Impact Technology LLC (HIT)
Lenovo
Mercedes-Benz
Nikola Corporation
Samsung Electronics
TRW Automotive