Message from the Director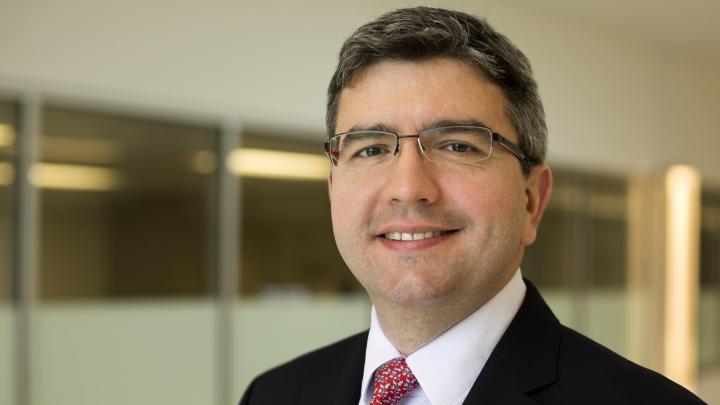 The Automotive Research Center (ARC) is a U.S. Army Center of Excellence in the area of modeling and simulation of ground vehicles led by the University of Michigan. The ARC aspires to be the preeminent research organization for the U.S. Army in this area, with a particular emphasis on fundamental discoveries and the creation of cutting-edge technologies in autonomy.
We are a collaborative team of researchers from multiple universities and from the U.S. Army Ground Vehicles Systems Center (GVSC). Our team has experts in multiple disciplines who converge on bridging fundamental technology gaps and tackling scientific research challenges in transportation systems with an emphasis on military vehicles. This research encompasses technological elements, human factors and social behavior which must work in harmony in a successful system-level design. Such convergence of disciplines and integrative thinking are strengths that have ensured ARC's longevity over the past quarter century.
The ARC is a hub where new ideas are generated and translated into key technologies in the autonomy of ground systems, including vehicle dynamics, control, and autonomous behavior, human-autonomy teaming, high performance structures and materials, intelligent power systems, and fleet operations and vehicle system of systems integration.
Our mission is to spearhead the most advanced modeling and simulation knowledge and technology for developing the next innovations that push forward the discovery and creation of ground vehicles and transportation systems to new heights. In particular, our focus is on autonomous vehicles capable to operate in highly stochastic, harsh and uncontrolled environments, with high mobility and survivability over a variety of terrains, while facing adversarial threats, with high adaptability and teaming capabilities, and under constrained fuel supplies. Thus, the ARC leads the way in research for the development of the next generation combat vehicles.
The ARC is an ecosystem of research and innovation based on sustainable foundations for talented people to succeed. ARC resources, values, strategies and processes provide the framework for the success that our students, faculty, government sponsors, and industry partners achieve in a remarkable set of daring projects. Alongside fundamental scientific goals, our researchers focus on ground vehicle challenges also in partnership with industry to leverage and transfer our models, methods and results.
The future of ground systems in both commercial and military contexts is going through revolutionary change. The ARC is leading the way creating this future. Come join us. You can make a difference in our team!